LoPresto takes lead late, holds on to win!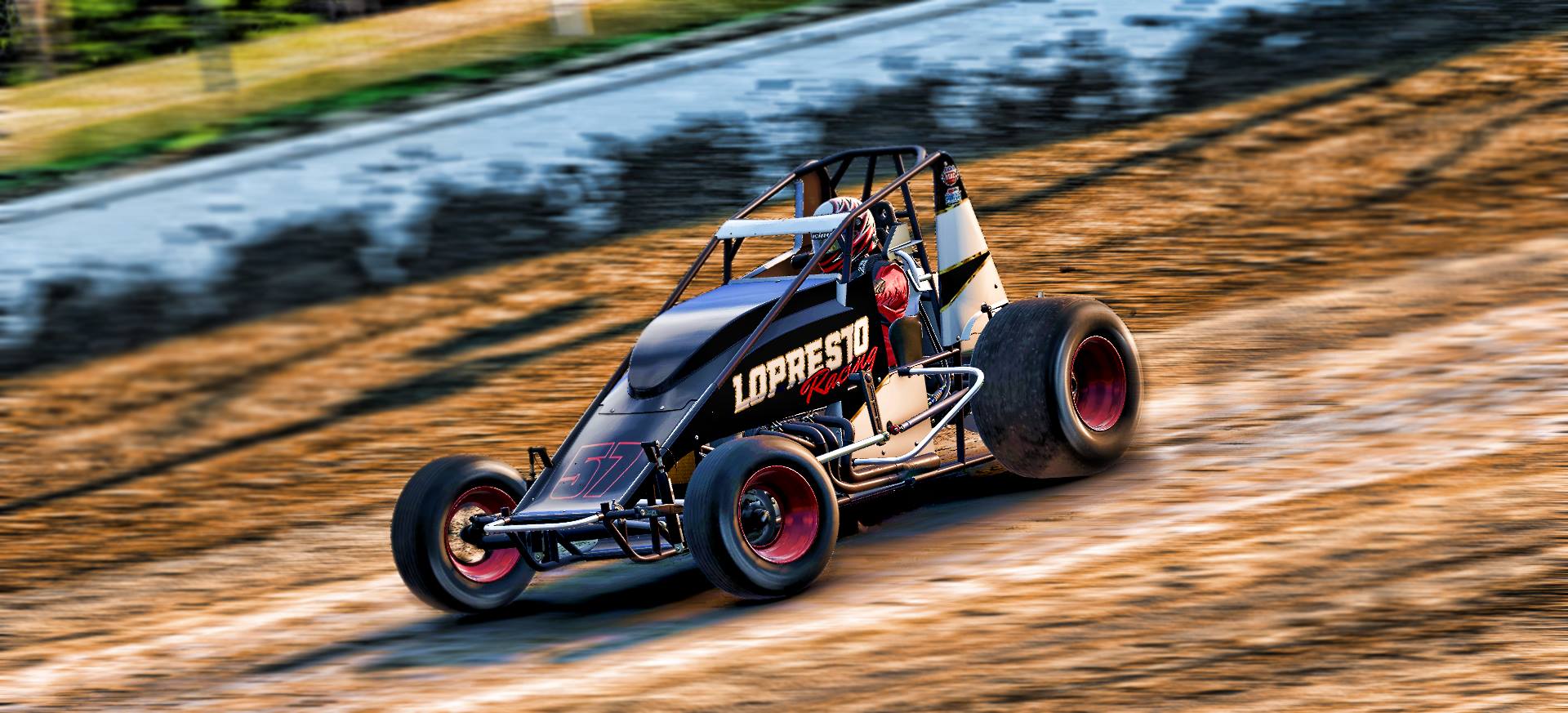 Elida, OH - 22 cars would sign in for week 4 of the VLR non wing sprint car series at Limaland. Series points leader and multi time VLR champion Austen Semmelmann would set quick time to begin the night with a lap of 12.214. He would have mechanical issues to begin his heat race and failed to make the start of the race, and teammate David Heileman would go on to win heat #1. Anthony LoPresto would go on to win heat #2.
Shane DeVolder would take the checkered flag in the B Main setting the stage for 40 laps of A Main racing. David Heileman would pace the field early on with Britton "Roxstar" Roxberry close behind in 2nd. The two would then trade massive slidejobs for the lead for multiple laps with contact sending Roxberry into the outside wall in turn 4 bringing out the yellow. Heileman would relinquish the lead after going to the tail of the field after causing the yellow flag. Anthony Lopresto would run a patient race in the top 5 and with the leaders making contact he saw his opportunity to pounce and grab the lead with just a handful of laps to go. 12th place starter Austen Semmelmann would quietly work his way into 2nd and set his sights on Lopresto as the caution flew with 4 laps to go. Lopresto got a great restart and held on for his first win of the season! Alex Bergeron made a late charge to finish 2nd from 11th, Shane Devolder grabbed 3rd, while Austen Semmelmann finished 4th and Trevor Royer maintained his consistent season finishing 5th.
Winner: Anthony LoPresto
Hard Charger: Alex Bergeron
A Main Results:
1. Anthony Lopresto
2. Alex Bergeron
3. Shane DeVolder
4. Austen Semmelmann
5. Trevor Royer
6. Britton Roxberry
7. Garrett Niebruegge
8. Logan Rumsey
9. Randall Carter
10. Christoper Lewis
11. Dylan Thornton
12. David Heileman
13. Josh Phillips
14. Braden Eyler
15. Dan Smolders
16. Rusty Kruger
17. David Flick
18. John Lopresto
19. Jonathan Smith
20. Daniel Deffler
21. Todd Laboube
22. Caleb Sellner