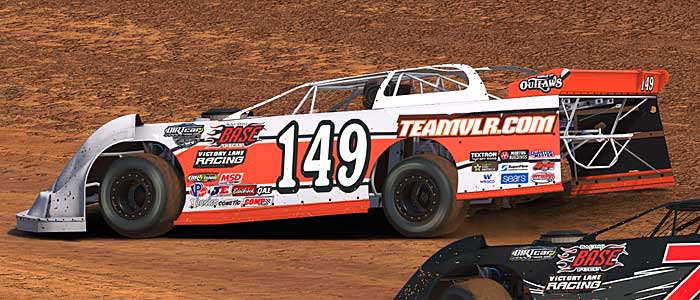 *Note: We are looking for iRacing Dirt sponsors! If interested, please visit this link now. Thank you for your support: Sponsor Us!
MECHANICSBURG, PA (May 15, 2017) – Trevor Denton held off a slew of challengers to win his first career VLR Pro Late Model Series race on Sunday night in iRacing. The Knoxville, TN driver's victory was the second of his entire VLR career spanning two different games. However, finding victory lane in his fourth start in the VLR iRacing series shows that he has what it takes to be one of the top competitors in the business right from the start.
Denton's teammate and last weeks winner Howard Weaver, also a Tennessee driver from Crossville, made the trip north as well and brought home a strong second place finish but had nothing for the 149 machine of Denton. Denton lead every lap en route to the win and survived a late caution to pull away to a nearly two second victory.
Read more: Denton Drives Away at Williams Grove for 1st iRacing win